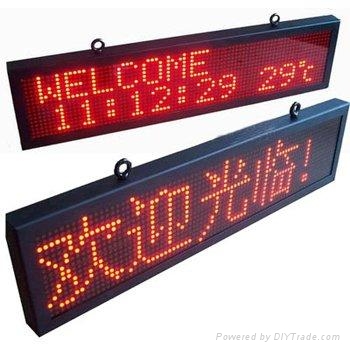 I remember when I was little thinking all outdoor advertisements were just amazing, particularly the ones that were on LED displays and screens where there was a moving video or moving text. When I was in the sixth grade, my step mother took my step sister and I to New York City. Both of them had been there once before, but I never had been there. When we flew into the city, it was so wonderful. It looked like we were going to land in the water which was scary but also exhilarating. We had this pretty nice hotel room and my step sister and I wanted to order room service but we didn't have the money for that. That first night we weren't able to get out of do much because our flight got in late, but the following morning we immediately got up and went out to go things.
New York City was just amazing. I can't even tell you how magnificent it was to be there. It was this entirely different world then my home town where I grew up in the country in a trailer house. Don't get me wrong, I loved my home town and my home, but this was such a lovely vacation. I loved the people on the streets selling scarfs, t-shirts and hats. I loved the sound the subway made when it was time for people to get off the subway. I even loved that you had to clean your ears every night because the city was so big. But there was nothing I loved so well as I loved Times Square. I know that is very cliche of me, but as a little girl seeing this impeccable part of town that you see all of the time in the movies was just really powerful. I was so glad to be a part of the city those few days I was there. Times Square was marvelous with all of their LED signage flashing with advertisements. The posters of the latest and the greatest of all the broadway shows. It was just magical and I didn't want to ever leave. We even got to eat lunch one day in a restaurant that over looked Times Square which was really awesome. I remember getting a club sandwich. I remember we got our nails done while we were there and a famous actor who I can't remember his name was there right before us. But I remember I got brown nails, my step sister got bright blue nails and my step mom got a pedicure. I can't remember the actor's name but I can remember what I ate for lunch and what color our nail polish was.
I didn't know at the time that the advertisements in Time Square were being displays through LED screens which makes a lot of sense to me now, but at the time I thought it was magical. When it came time to leave, I was really sad but also happy to get back home. I will also remember New York City fondly.