Summer is coming, which means people are starting to plan their summer vacation spots.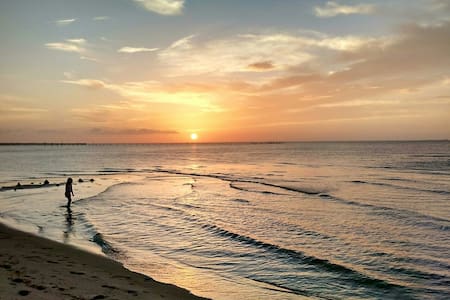 Whether it is for a quick weekend getaway, or it is a month long trip to the beach, people often find themselves in a Virginia Beach Vacation Rental for part of the summer. Full of soft sand and big waves, the beach is a welcome respite for weary parents. The boardwalks offer restaurants and entertainment for the kids, and the nightlife is hopping and a welcome break for young couples. No matter what you are looking for in your summer vacation, you are likely to find it at Virginia Beach. While Virginia Beach House Rentals are continuing to rise in popularity, some people find that they shy away from the idea of renting an entire house or condo.  They believe that it may be too expensive or too restrictive, when that may not always be the case. We spoke with professional vacation rental company, Anchor Realty Group, to discuss – and dispel – some of the most common myths surrounding rental houses.  Here is what we learned:
Vacation rental properties are not necessarily more expensive than renting from a hotel. Hotels will often have added daily resort fees for the use of the gym or internet, as well as taxes and fees that are not added onto your bill until the end of your stay. When you rent a vacation home you will often pay the entire cost of the rental upfront. This means that you already know the exact cost of the house while the cost of a hotel room is a little blurry. When you factor in the money that you will save by cooking at least one meal a day in your rental home instead of purchasing an overpriced bagel in the hotel lobby, then you either come out even or even a little ahead by getting a home vacation rental.
Also, vacation rental properties are great deals if you have a group that is travelling together. The larger the group, the more money you will save on a home rental vs a hotel room.
Virginia Beach House rentals are also much more private. You do not have to worry about securing all of your valuables each time you leave your room for fear that the cleaning staff will be in your room and take something of yours, and you have more room to roam about freely. You do not have to worry about getting fully dressed to leave your room, and you also do not have to worry about someone coming into your room when you are not there.
Many people believe that when you rent a vacation home, you are stuck with what you get. If something is not working properly, you just have to suck it up and deal with it. With most home rentals, this is simply not the case. Many rentals have a 24 hour maintenance line in case something is in need of repair. They usually can come in the same day and fix it.